DAVIE, Fla., November 3, 2023 (Newswire.com) - BHG Financial, a leading lender to over 150,000 professionals since 2001, recently organized a panel entitled "Seizing Success in Business: Identifying Opportunities and Selecting the Right Financial Partner." Comprised of business owners across various fields and lending industry experts, the discussion centered around the pivotal role financing can play in small business success.
BHG Financial was represented by panel moderator Tyler Crawford, COO, and lending expert panelists Danielle Walker, Senior VP Revenue Operation, and Zachariah Raus, President of the Lending Division. The three business owners included Jackie Ferrari, CEO of American Fashion Network (AFN), Dr. Glenn Charles, surgeon and owner of Charles Medical Group, and Keandra Simmons, owner of The Firm Financial and a Major with a local Florida police department.
According to a recent study by the U.S. Chamber of Commerce, 76% percent of small businesses are worried about access to capital. Ms. Ferrari, Dr. Charles, and Ms. Simmons highlighted their own journey to find the right financing partner, while BHG lending experts provided insights into the current macroeconomic environment and overall industry trends. A surprising commonality among the drastically different industries – financing is not one size fits all.
The business owners described their unique needs for financing: liquidity needed for unexpected purchases, consolidating debt, and expanding into new verticals. The three most important aspects of the financing process mentioned were the speed of funding, a hassle-free experience, and concierge customer service.
All three borrowers agreed that with the right lending partner, small businesses can reach new heights. This led Crawford to ask how capital has helped them take the next step in their businesses. Simmons gave her experience, "I was investing my own funds and bootstrapping, but it was slowing my progress. Once I obtained additional capital, it was tremendous. It helped me expand my marketing, helped me get additional supplies and the additional certifications I needed. Ultimately, it made it more comfortable for me as a business owner to continue to grow in a more organic way."
BHG Financial will be conducting informational panels in the future to help borrowers gain necessary insights into available financing options.
If you'd like to learn more about BHG Financial, please go to BHGFinancial.com. You can also learn more about the panelists on BHG's YouTube channel.
About BHG Financial 
BHG Financial (BHG) is a national leader in providing innovative financial solutions to professionals, small business owners, and consumers via their lending division, BHG Money. Since 2001, BHG has provided $16 billion in loan solutions, helping clients achieve greater financial flexibility in their businesses and personal lives. With streamlined, affordable financing that offers a concierge, full-service approach to lending, and some of the most accommodating terms on the market, BHG Financial supports clients in any phase of their financial journey.
BHG also provides high-quality assets to small- to mid-sized banks via the BHG Financial Institutional Network. One of the largest bank networks in the country, it has over 1,600 members. The network supports financial institutions nationwide by helping with asset growth via access to BHG's top-performing loans through its state-of-the-art loan delivery platform and by offering premium regulatory services.
BHG Financial is partially owned by Pinnacle Bank (PNFP) and has headquarters in Fort Lauderdale, FL, and Syracuse, NY. To represent the company's growth and dedication to continuously expanding its services, Bankers Healthcare Group became BHG Financial in 2021. For more information, visit https://bhgfinancial.com.
Contact Information:
Meredith Crawford
SVP, Corporate Communications
[email protected]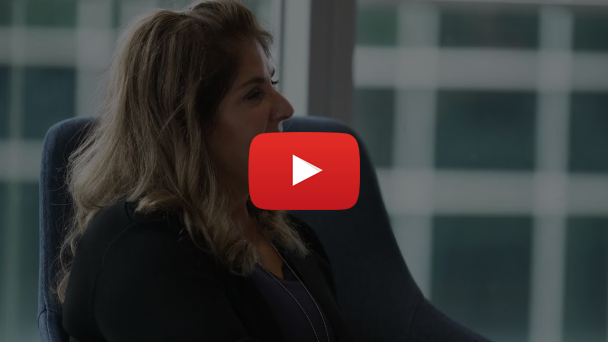 Original Source:
BHG Explores the Pivotal Role Financing Can Play in Small Business Success in Discussion Panel